News
PKSF officials pay homage to Father of the Nation
National Mourning Day
PKSF officials pay homage to Father of the Nation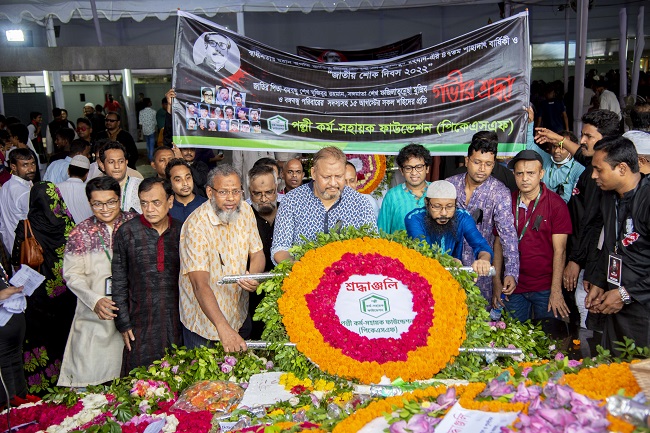 As part of PKSF's programs to observe the National Mourning Day 2022, its officials placed wreaths at the portrait of the Father of the Nation at Dhanmondi in Dhaka on 15 August 2022.
Also, special meals were distributed at an orphanage in Agargaon, Dhaka the same day. In the morning, the national flag was hoisted half-mast at PKSF Bhaban.
Earlier on 11 August 2022, a webinar was organized to commemorate Father of the Nation Bangabandhu Sheikh Mujibur Rahman and his family members who were assassinated on 15 August 1975. Other events to mark the occasion included PKSF employees wearing black badges and offering special prayers at PKSF Bhaban.