Golden Jubilee
Bangabandhu is forever present, forever in context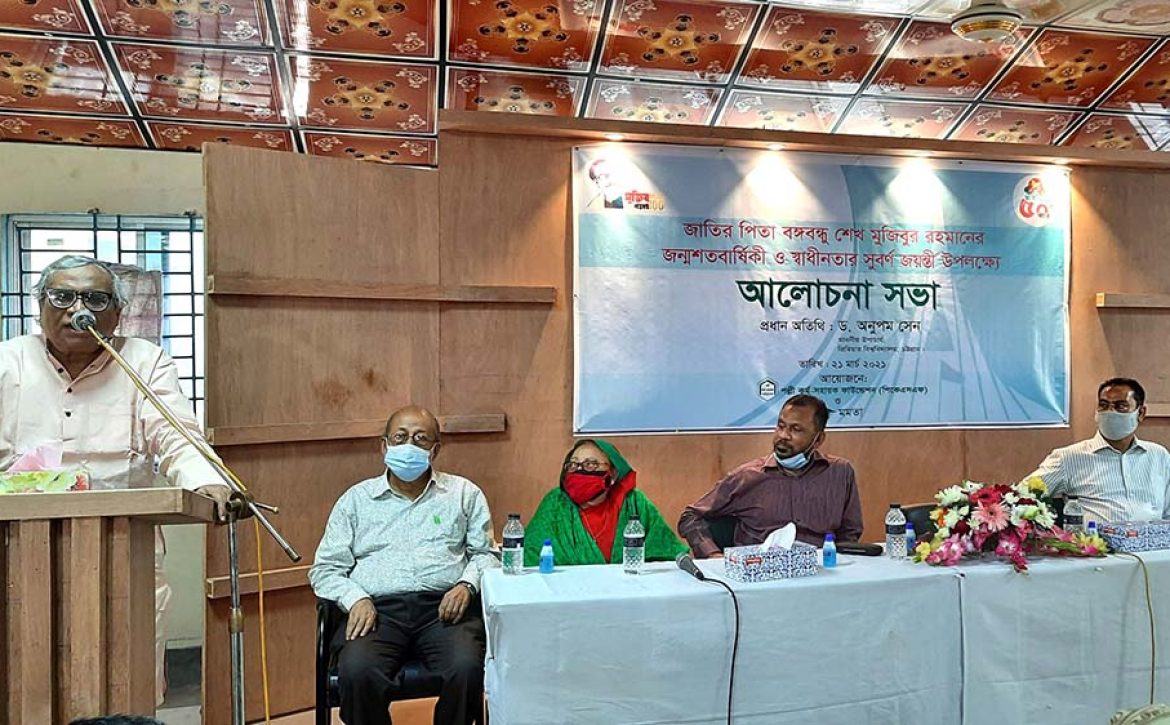 Mujib Year & Golden Jubilee of Independence
'Bangabandhu is forever present, forever in context'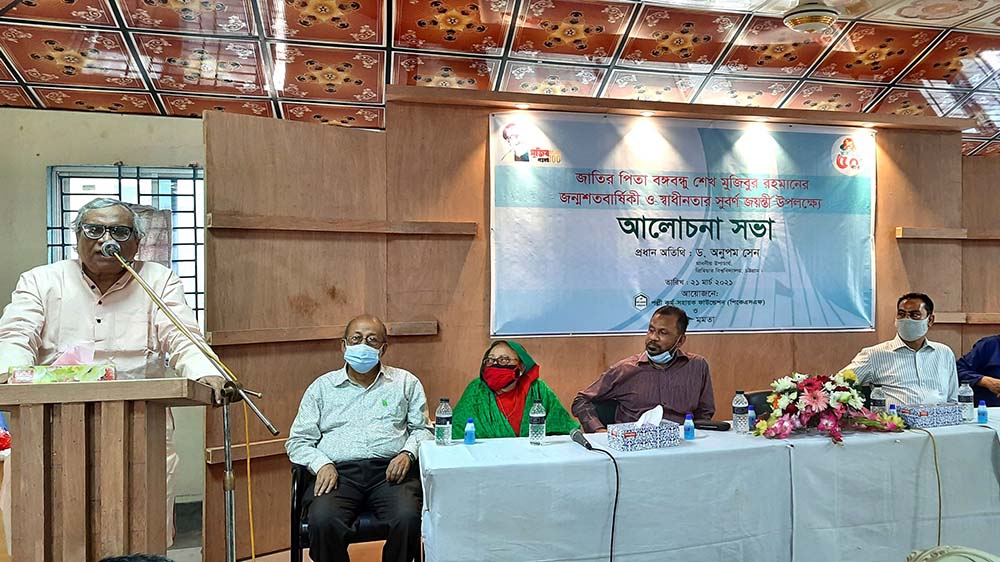 The one individual without whom there would have been no nation called Bangladesh is none other than the Greatest Bengali of All Time, the Torchbearer of the Emancipation of the Bengalis, the Father of the Nation Bangabandhu Sheikh Mujibur Rahman. There is perhaps no other world leader who is as forever present, forever in context in every aspect of a nation's life as Mujib is. These comments were made at a special discussion, organized by Palli Karma-Sahayak Foundation (PKSF) through its Partner Organization (PO) MAMATA, at Halishahar in Chattogram on 21 March 2021.
Supervised by Mr Rafique Ahmed, Chief Executive of MAMATA, the meeting was presided over by Mr Jahangir Alam Joseph, Chairman of the Executive Committee of the PO. Dr Anupam Sen, Vice Chancellor of Premier University was the Chief Guest of the event and Ms Sabiha Musa, a former MP and currently the Chairman of Advisory Committee of MAMATA, was present as the Special Guest.
Speakers at the event highlighted Bangabandhu's roles in liberating first Bangladesh from Pakistan and then the Bangladeshis from hardships resulted from decades-long exploitations by the Pakistanis.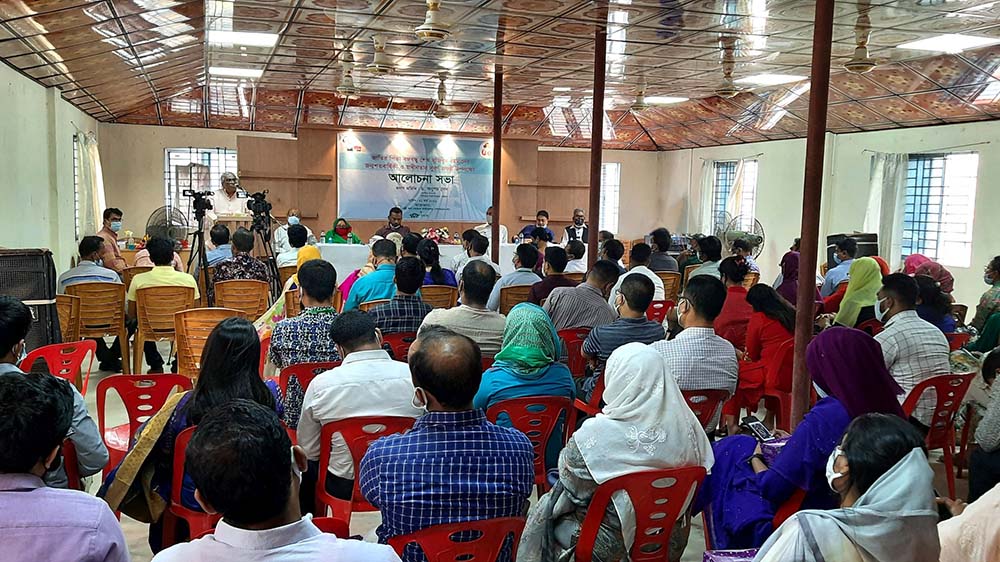 This event was one of the series of special programs that PKSF organized in collaboration with its POs in different parts of the country in tune with the Government of Bangladesh's special events from 17-26 March 2021 to mark the birth centenary of Father of the Nation Bangabandhu Sheikh Mujibur Rahman and the golden jubilee of the Independence of Bangladesh.