Golden Jubilee
Freedom Fighters Reminisce Valor of Liberation War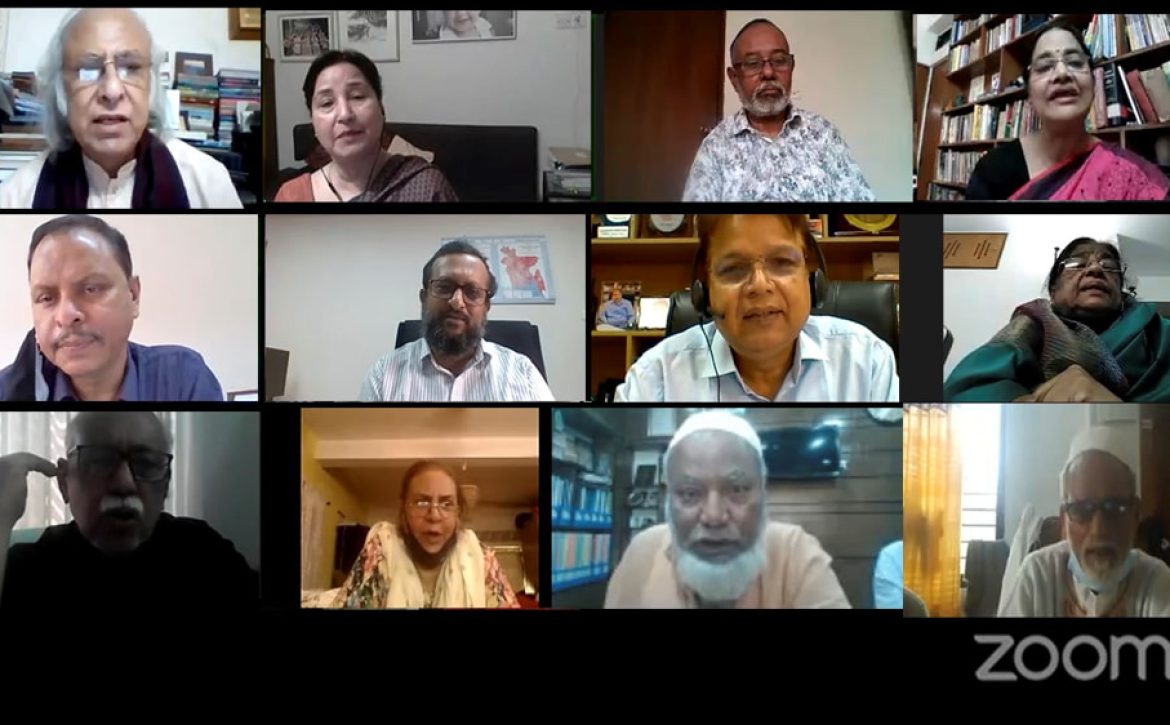 Freedom Fighters Reminisce Valor of Liberation War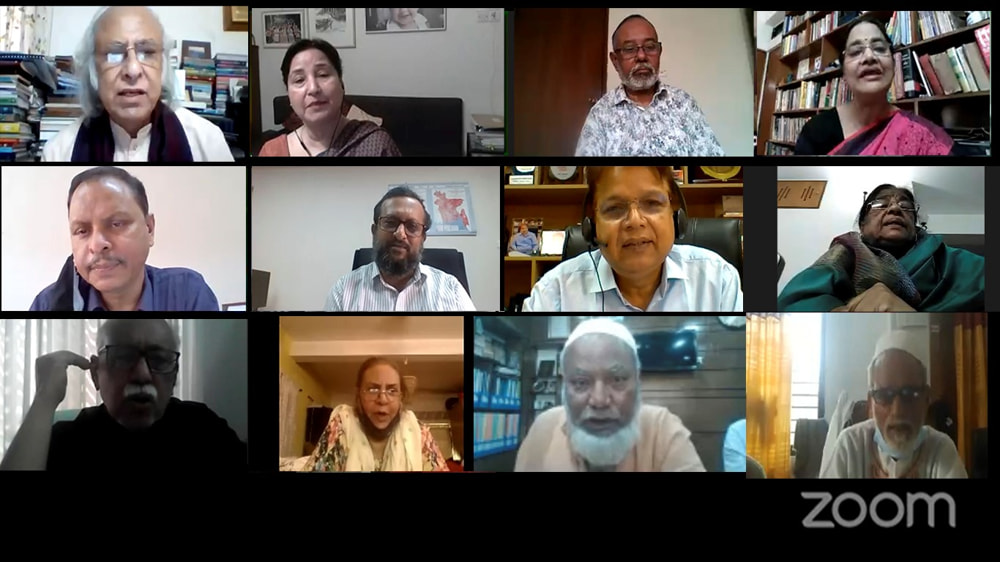 As the nation celebrates the Golden Jubilee of Liberation and the Birth Centenary of Father of the Nation Bangabandhu Sheikh Mujibur Rahman, Palli Karma-Sahayak Foundation (PKSF) chalks out elaborate programs to celebrate the glorious occasions in due manner.
On 24 March 2021, as part of the programs, PKSF organized a virtual discussion with Freedom Fighters. A total of 201 valiant Freedom Fighters, one each from the 201 Unions under the coverage of PKSF's ENRICH program, joined the event. PKSF Chairman Dr Qazi Kholiquzzaman Ahmad, a valiant Freedom Fighter himself, presided over the event.
Additional Managing Director Dr Md Jashim Uddin, then a Deputy Managing Director, moderated the discussion. Also spoke during the event PKSF Board Members Ambassador Munshi Faiz Ahmad; Mr Arijit Chowdhury, Additional Secretary of Financial Institutions Division; Ms Nazneen Sultana, former Deputy Governor of Bangladesh Bank; and Ms Parveen Mahmud, Chairperson, UCEP Bangladesh.
Reminiscence by 20 Freedom Fighters of the Liberation War left in the audience in sheer awe and filled with a renewed sense of gratitude and reverence for these bravest sons of the soil as well the greatest architect of Bangladesh's liberation – Sheikh Mujib. A book containing the recollection of these Freedom Fighters is being published by PKSF.
The program was virtually attended by about 500 individuals, including PKSF Board Members and senior officials, and Executive Directors and other officials of PKSF's Partner Organizations from across the country. The event was livestreamed on the official Facebook page of PKSF (Link: https://fb.watch/9D1CvJJM0k/ ).