Golden Jubilee
Bangabandhu is synonymous to Liberation of Bangladesh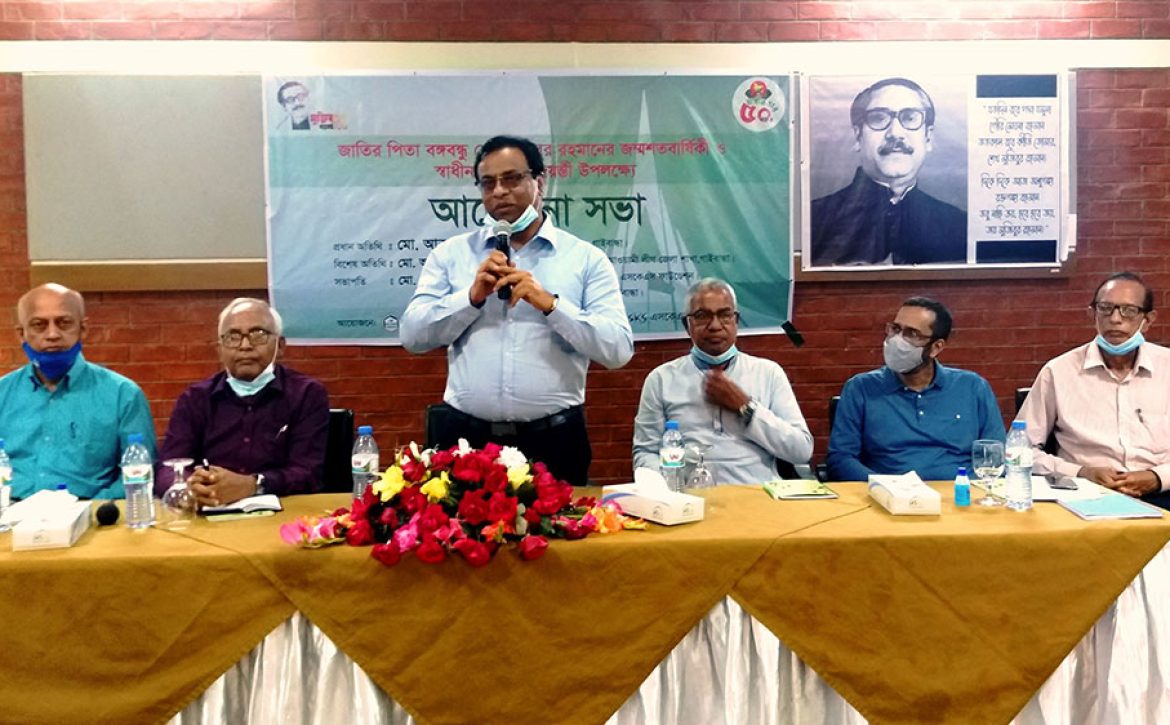 Mujib Year & Golden Jubilee of Independence
'Bangabandhu is synonymous to Liberation of Bangladesh'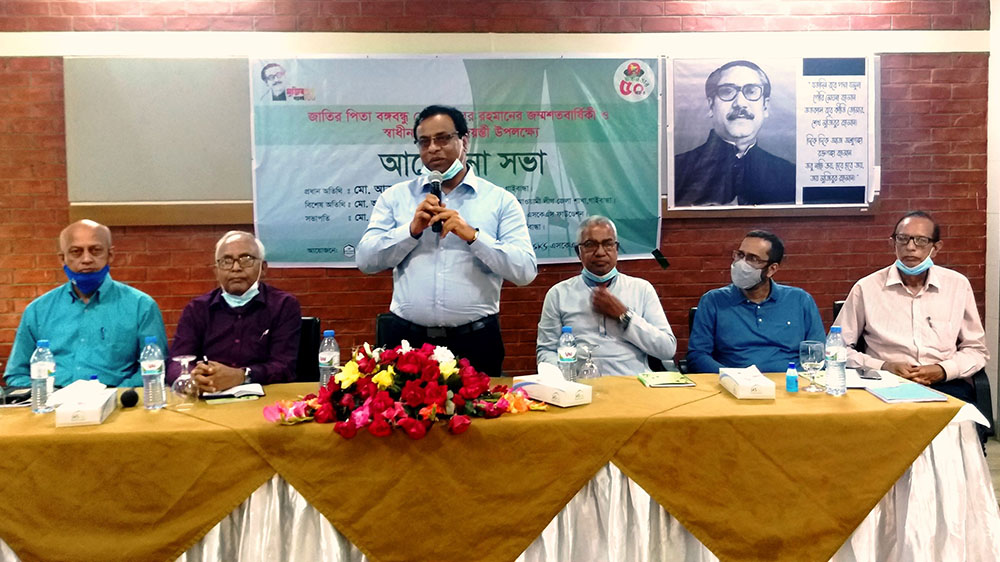 There would have been no Bangladesh hadn't Bangabandhu Sheikh Mujibur Rahman been born. Having dedicated all his life to liberate the country from the Pakistanis first and then to ensure socio-economic emancipation of the people, he, thus, is aptly recognized as the Father of the Nation. These comments were made a special event, organized by Palli Karma-Sahayak Foundation (PKSF) through its Partner Organization (PO) SKS Foundation, in Gaibandha on 23 March 2021.
This event was one of the series of special programs that PKSF organized in collaboration with its POs in different parts of the country in tune with the Government of Bangladesh's special events from 17-26 March 2021 to mark the birth centenary of Father of the Nation Bangabandhu Sheikh Mujibur Rahman and the golden jubilee of the Independence of Bangladesh.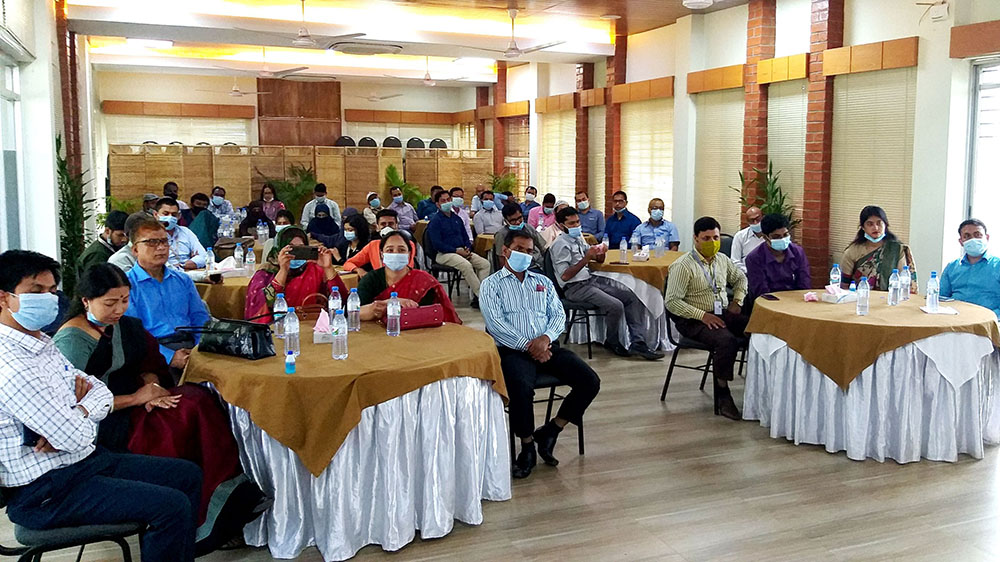 Mr Md Abdul Matin, Deputy Commissioner of Gaibandha was the Chief Guest of the discussion meeting held at SKS Inn in Gaibandha and Mr Md Abu Bakar Siddique, General Secretary of Gaibandha District Awami League was the Special Guest. Mr Md Saiful Alam, Director (Development Programs of ESDO), chaired the event attended by local dignitaries including academics, journalists and development workers.