News
Human capital development key to Bangladesh's higher economic growth, says WB Regional Director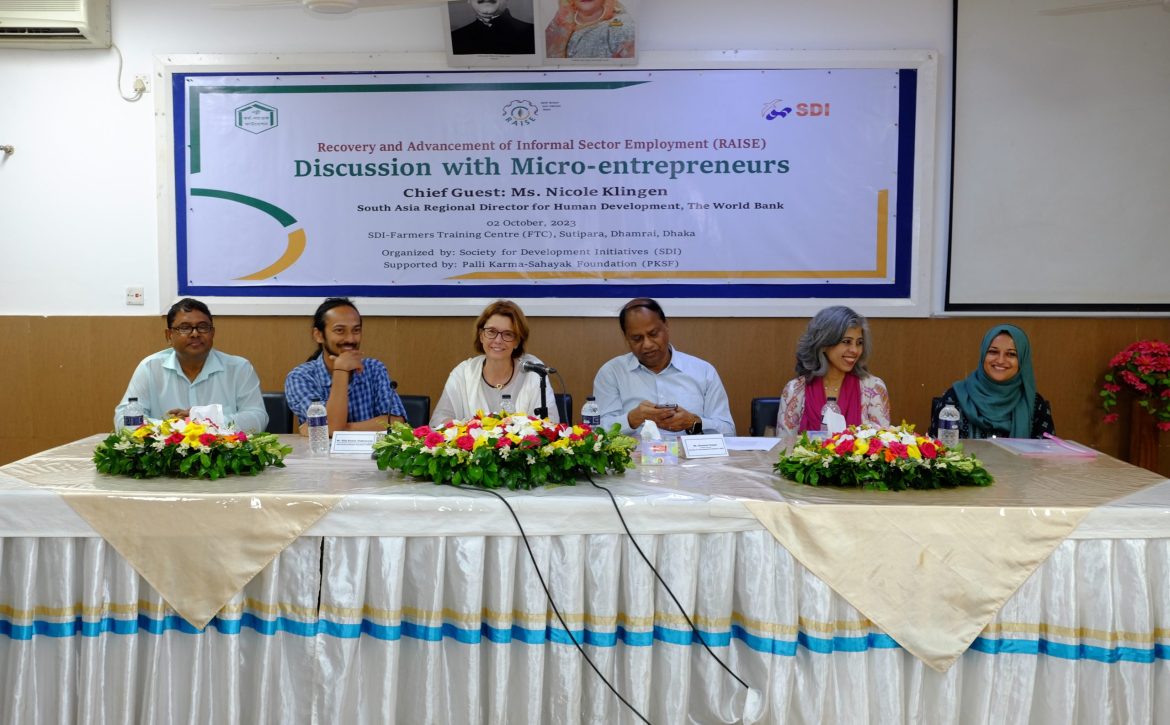 Human capital development will play the key role to Bangladesh's strive for higher levels of economic development. Nicole Klingen, the World Bank's South Asia Regional Director for Human Development, made this remark while visiting field-level activities of the RAISE project run by Palli Karma-Sahayak Foundation (PKSF) in Savar and Dhamrai upazilas of Dhaka today.
She said, "We are investing a lot in health and education and, of course, in the jobs and safety nets agenda to make sure that people … get opportunities to contribute to economic development for future while Bangladesh is striving to achieve higher levels of economic development … We are very proud and happy to be working with the Government of Bangladesh on this agenda."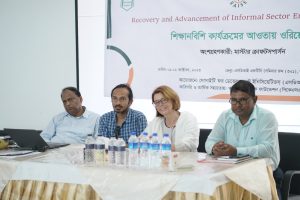 Nicole Klingen was leading a WB delegation that visited field-level interventions of the 'Recovery and Advancement of Informal Sector Employment (RAISE)' project, jointly funded by PKSF and the World Bank. Society for Development Initiatives (SDI) and Social Upliftment Society (SUS), two of the project-implementing Partner Organizations of PKSF, are conducting the project's activities in Dhaka's Savar and Dhamrai areas.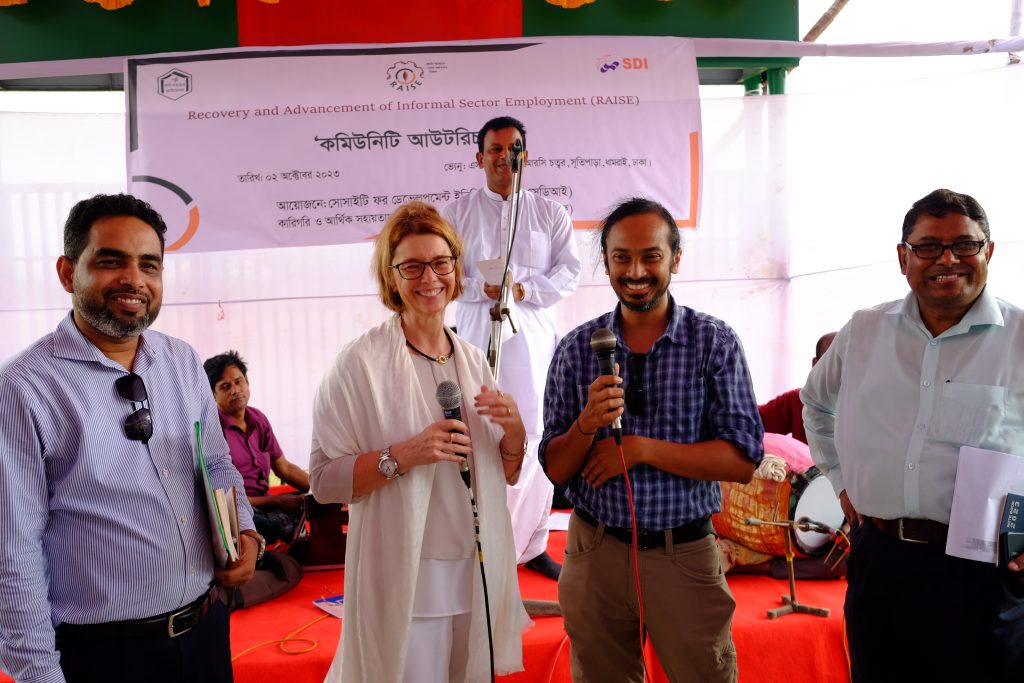 They visited the microenterprise of a young micro-entrepreneur. They also visited young workers who have completed apprenticeship under the project at their new workplace. They visited an orientation session of Master Craftspersons under the apprenticeship program and a courtyard meeting under the project's outreach program. In addition, the delegates interacted with young and pandemic-hit micro-entrepreneurs supported by RAISE. "I am 
super pleased with what I saw today," commented Klingen, praising PKSF's activities in the field. RAISE really helps in the aspect of providing youth with opportunities to make more productive contribution to the economy and society in Bangladesh, she added.
She was accompanied by S Amer Ahmed, RAISE Task Team Leader at the WB, Anika Rahman, RAISE Co-Task Team Leader, WB, and Dilip Kumar Chakravorty, General Manager (Program) and RAISE Project Coordinator of PKSF.
PKSF, an apex development institution established by the Government of Bangladesh (GoB), launched the $250-million RAISE project in February 2022. Under this five-year project, 1.75 lakh youths and micro-entrepreneurs are receiving inclusive financial services as well as capacity enhancement support. The RAISE project is playing an important role in achieving the Perspective Plan 2021-2041 of the Government of Bangladesh and Sustainable Development Goals (SDGs) by creating opportunities for youths to engage in dignified and decent work environments.