News
National Mourning Day Programs
PKSF Takes up Programmes for the National Mourning Day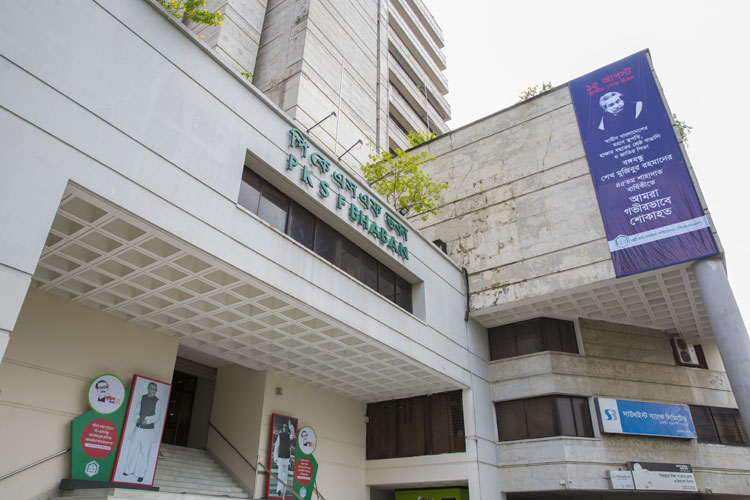 To observe the National Mourning Day 2020 in a befitting manner, Palli Karma-Sahayak Foundation (PKSF) has taken up elaborate programmes thoughout the month of August.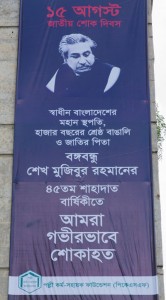 As part of those, a big-sized drop-down banner has been hung from the top of PKSF Bhaban to mark the martyrdom anniversary of Father of the Nation Bangabandhu Sheikh Mujibur Rahman. Also, to pay tribute to the Father of Nation, all employees of PKSF are wearing black badges throughout the month.
A virtual discussion to mark the day is set to be held on 15 August 2020. Mr Md Fazle Rabbi Miah, Hon'ble Deputy Speaker of Jatiya Sangsad, is expected to grace the event as the Chief Guest. Ms Aroma Dutta, Member of Parliament, will be a special guest at the event to be chaired by PKSF Chairman Dr Qazi Kholiquzzaman Ahmad. PKSF Managing Director Mr Mohammad Moinuddin Abdullah will deliver the welcome remarks. A special virtual paryer will be offered immediately after the discussion meeting for salvation of the soul and eternal peace of the Father of the Nation and the other deceased members of his family.
The national flag will remain hoisted at half-mast on 15 August 2020. Also, an essay-writing competition on the life of the Father of the Nation will bearranged among the school-going children of PKSF's employees.
Besides, the Partner Organizations of PKSF have been suggested to organize various programmes to observe the National Mourning Day this year, with particular focus on extending relief to the poor affected by the ongoing flood and the coronavirus situations.