Golden Jubilee
Performance of Bangabandhu's favorite literary works in Thakurgaon
Mujib Year & Golden Jubilee of Independence
Performance of Bangabandhu's favorite literary works in Thakurgaon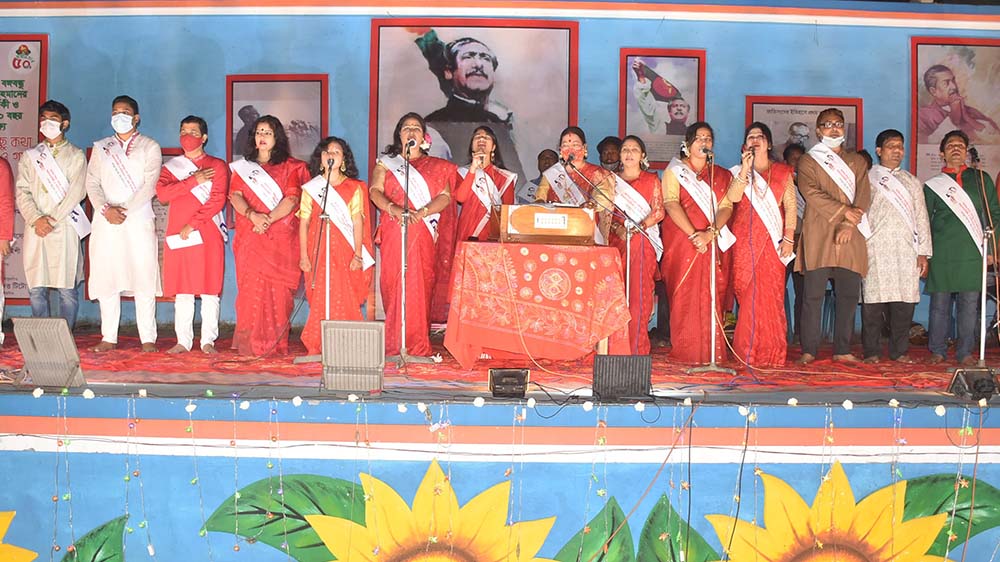 On 20 March 2021, PKSF and Eco-Social Development Organization (ESDO) jointly organized a program titled 'Bangabandhu, His Speeches, Favorite Songs and Poems' in Thakurgaon. Mr Ramesh Chandra Sen, MP from Thakurgaon-1 constituency was the Chief Guest, Thakurgaon Deputy Commissioner Dr KM Kamruzzaman Selim was the Honorable Guest, and Mr Md Sadek Kuraishi, Chairman of Thakurgaon Zila Parishad was the Special Guest at the event chaired by Dr Md Shahid Uz Zaman, Executive Director of ESDO.
Historical speeches of Bangabandhu – including the one delivered in Thakurgaon on 2 April 1972 – were read out in the program. Local artistes performed Bangabandhu's favorite songs and poems.
Also present at the event were Additional Superintendent of Thakurgaon Police Mr Muhammad Kamal Hossen, General Secretary Dipak Kumar Roy of the Awami League's Thakurgaon district unit, and Advocate Arunangshu Dutt Tito, Chairman of Thakurgaon Sadar Upazila Parishad.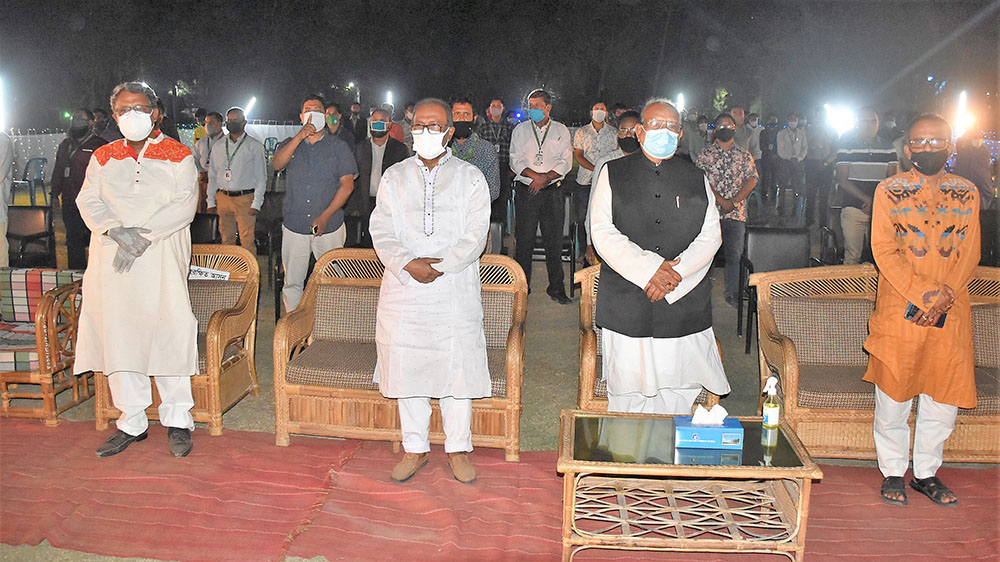 This event was one of the series of special programs that PKSF organized in collaboration with its POs in different parts of the country in tune with the Government of Bangladesh's special events from 17-26 March 2021 to mark the birth centenary of Father of the Nation Bangabandhu Sheikh Mujibur Rahman and the golden jubilee of the Independence of Bangladesh.